PRODUCT / SERVICES
MAINTENANCE, SERVICE AND REPAIR:
Automatic Pool covers require routine inspection to insure carefree operation and avoid costly repairs. We offer service on COVERPOOLS, Automatic Pool Covers, AQUAMATIC and POOL COVER SPECIALIST. Including replacing broken ropes and motors.
WE ALSO OFFER THESE SERVICES LISTED BELOW:
1. DELUXE COVER CLEANING*:
CLEAN POOL COVER WITH SPECIALLY FORMULATED UVL CLEANER AND PROTECTANT, CLEAN LEAVES AND DEBRIS FROM THE COVER PUMP AND HOUSING.
2. TUNE-UP AND CLEANING COMBINATION*:
COMPREHENSIVE SYSTEM TUNE-UP AND COVER CLEANING.
*CALL FOR PRICING. Additional travel charges may apply depending on your zone location.
AUTOMATIC POOL COVER REPLACEMENT
Replacement cover cost is based on the square footage of the cover. We also include our BASIC SYSTEM TUNE-UP as part of our AUTOMATIC COVER REPLACEMENT.
We use incredibly strong and durable fabric from COVERSTAR.  Advanced vinyl formulation and superior fabrication methods are used in in Coverstar fabric. Only cover fabric which has been tested and certified by American Standard for Testing and Material (ASTM) is used for Coverstar fabrics.
Where other manufacturers sew webbing material wrapped around rope to the cover. With this method the webbing often fails before the cover.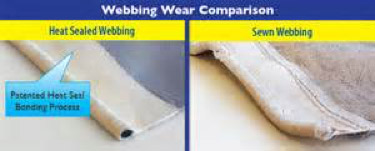 COVERSTAR uses an exclusive patented process to heat seal webbing around a polymer bead and weld it to the cover in one step. This process produces a substantially stronger cover, longer webbing life and improved cover operation.